Michelin S12 XC Tyres Available in RAMSGATE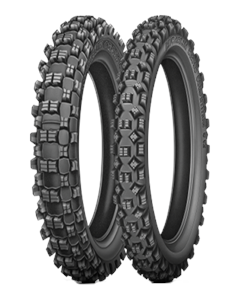 S12 XC
THE muddy/grassy terrain tyre choice for Michelin's 2012 MX1 and MX2 sponsored riders.
25% extra tyre life* over the MICHELIN S12 thanks to its new high-resistance compound.
Superior traction and grip on greasy cross-slopes thanks to its tall 18mm tread blocks and Maximized Contact Patch (MCP) casing.
Sorry, we currently do not have any tyres with the S12 XC pattern in stock.
Contact us to see if we can order these in for you.